Research and Practice Conference "Polyculures and Permaculture"
International conference on biodiversity-based agriculture and designing crop polycultures.
We invite researchers and practitioners to share knowledge, experience, explore new avenues for collaboration, an co-produce important and meaningful outputs.
We offer several session on different dates and venues, and option for online participation to best meet everyone's needs (preliminary dates are given below):
Thu, 30 Jan 2020 (GMT and local) Służewski Dom Kultury, Warsaw, Poland (in-person and online participation)
Sat, 1 Feb 2020 (GMT and local) Open International University of Human Development "Ukraine", Kyїv, Ukraine (in-person and online session in Ukrainian).
Thu, 6 Feb 2020 (GMT and local) University of California, Davis, USA (best time slots for American participants, in-person and online participation).
Sat, 8 Feb 2020 (GMT) Online session with the best time slots for participants from Europe and Africa.
Blended conference
In-person and online presenters
In-person and online participants
Free online participation, honoraria for presenters
Published materials
Conference proceedings - free publication of abstracts and short reports
Conference resolution and article with policy recommendations on biodiversity-based agriculture (editors invited and funded)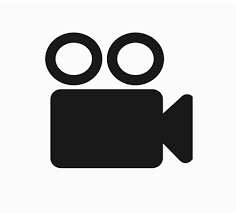 Recorded video
All conference presentations will be recorded and freely available on YouTube
Video lectures on biodiversity-based agriculture - for informal education and for the academic courses (researchers and experts are invited and funded)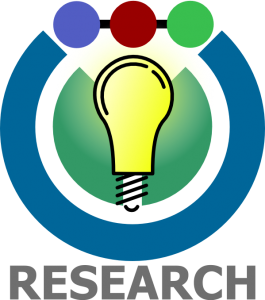 Research team
International remote working group of researchers and practitioners will be established to develop design algorithm and software for farmers to help them engineer crop polycultures capable to provide full range of ecosystem services.
Please, share with your friends and colleagues!
Registration and fees
Please, register to the conference and submit an abstract of your proposed presentation by January 15th 2020. Participation in the conference and publication in the conference proceedings are free of charge.
Why is it important?
Agricultural systems cover approximately 40% of the land surface of the Earth and thus have a significant biospheric impact. This impact will only increase as the population grows by an additional two billion by 2050 and requires 30% more food production globally than is produced at present. Ideally, this challenge would be met through the sustainable intensification of agriculture.
Notwithstanding the gains of contemporary industrial agriculture, there have also been numerous drawbacks due to dependence on intensive management and on the availability of scarce and non-renewable resources, and consequently their negative impact on ecosystems. Modern industrial agriculture results in the simplification of the structure of the environment, replacing diversity with a small number of varieties for its major crops with declining species richness, and decreasing trait and functional diversity in general, thus increasing the vulnerability associated with genetic uniformity. In this sense it is high risk. Progress towards a more low-risk agriculture is required, that will be compatible with ecosystem preservation (halting the loss of biodiversity and degradation of ecosystems) and resistance to climate change.
Using polycultures is one way to diversify agricultural systems. The design of polyculture systems – meaning the simultaneous cultivation of several crops in the same space – requires improved conceptual knowledge that addresses the challenges associated with the crop domestication (decreased ability to perform in mixtures, faster decomposing leaf litter, less diverse and efficient fungal-dominated microbiome, uniform genotypes with decreased water use efficiency, loss of genetic diversity in resistance to insect herbivores). Through facilitation and resource partitioning, polycultures are capable of providing multiple biodiversity-based agroecosystem services, mainly by decreasing nutrient and radiation losses due to increased plant diversity and soil cover, and by promoting soil fertility, carbon storage and biological regulation owing to minimizing mechanical and chemical disturbances of soil, and organizing the landscape matrix.
Efforts to spread knowledge-intensive biodiversity-based agriculture require specific scientific recommendations, and these are often too general. The combined efforts of multidisciplinary researchers and practitioners are needed to design low-input, scalable, high-yielding polyculture systems, which will be environmentally-tailored and focused on biodiversity restoration.
About the venues
The conference has 2 online sessions and 2 blended sessions (with both in-person and online participation). Here we provide brief information about venues that host blended sessions.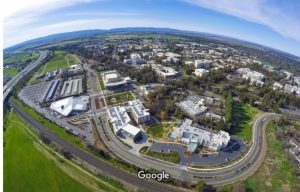 The Agricultural Sustainability Institute at the University of California, Davis USA, brings together the expertise of more than 70 UC Davis faculty, staff, postdoctoral fellows, graduate student researchers, and undergraduate student assistants to address big and emerging issues related to food and farming sustainability.
We partner with farmers, ranchers, agribusiness, non-profits, policy makers, and local communities to ensure that our research and teaching respond to the needs of the people of California and the world.

Open International University of Human Development "Ukraine" (Kyiv, Ukraine) is a classic educational institution. It means that there are many different directions and specialties including engineering, design, philology, psychology, physical rehabilitation, biotechnology, publishing, economic and management, computer science, automobile, law etc (45 specialties at this moment). Currently it develops the graduate program Applied Ecology and Permaculture.
How to get and access for disabled
Służewski Dom Kultury is located on Jana Sebastiana Bacha St, 15 (Warsawa, Poland, link to the map and how to get). The conference is organized as a joint event to the 2nd Food Sovereignty Forum in Poland (read in English organized by Nyeleni Polska.
Open International University of Human Development "Ukraine" is located on Lvivska St, 23 (Kyiv, Ukraine, link to the map). Take red metro line till Zhytomyrska station. This is a direct line from the centrals railway station which is the terminal stop of the airport shuttle if you arrived to Kyiv Boryspil International Airport. See possible roots from Igor Sikorsky Kyiv International Airport. Useful links: Ukrainian railways, bus tickets Busforua, route planner Kyiv city transport, Airlines route planner, carpooling, Uber.
The conference is organized as a joint event to Ukrainian permaculture convergence and GEN Ecovillage Gathering.
All University premises are accessible and designed for disabled.
University of California, Davis is located near two international airports - Sacramento International (SMF) and San Francisco International (SFO). Depending on where you are coming from, you will likely fly into one of these airports and then take ground transportation to Davis or Sacramento. There are a number of transportation options from each airport depending on how much money and time you wish to spend, including the Davis Airporter, Lyft and Uber or other rideshares (e.g. Zimiride), and public transit like Yolobus or Amtrak (railway).
When choosing flights, please keep in mind your arrival time, as Sacramento is typically a 25-45 minute trip to Davis and San Francisco can take between 2-3 hours.
UC Davis is committed to making its programs accessible to persons with disabilities. If you need an accommodation to participate in this event because of a disability, please contact conference organizers at least two weeks prior to the program with information regarding the requested accommodation.
Conference organizers don't cover transportation costs, but provide moderate honoraria for presenters.
Accommodation
Recommended hotels in Davis, USA: Aggie Inn (245 First St), Hyatt Place (173 Old Davis Rd), Best Western University Lodge (123 B St)
Recommended hotels in Kyiv, Ukraine: Hotel Zhayvir (56-b Prospekt Peremohy), Hotel Complex Verhovina (135 Prospekt Peremohy 135).
Conference organizers don't cover accommodation costs, but provide moderate honoraria for presenters.
Food
Is available for purchase in the University restaurants.
Conference proceedings
Please, send your short abstracts and short report by January 15th 2020 to pavlo.ardanov(et)gmail.com for free publication in online peer-reviewed conference proceedings. We accept publications from both academic researchers (including students) and farmers that follow Responsible Conduct of Research of US Office of Research Integrity and our formatting requirements. Publication topics include but not limied to: concrete examples of efficient crop polycultures and why they are effective, lessons learned for designing functional crop polycultures; polyculture cropping techniques; barriers and challenges to expanding the adoption of crop polycultures; policy recommendations to facilitate  biodiversity-based agriculture. Editors reserve the right to reject any publication of a poor quality or not linked to the conference topic, or return it to authors for additional revision.
We encourage submissions from farmers who would like to share their applied research internationally. See Research Handbook by the Permaculture Association on how to analyze and describe your research. Limited academic editorial support is available.
We encourage to publish researchers from Ukraine and from the Visegrad countries, who have small experience with publishing in the international journals. Limited language editing support is available.
Publication of abstracts and short reports in the conference proceedings is free of charge.
Support
Since grant budget only partly covers conference organization costs, we kindly ask you to support our events. Recommended donation - 20 dollars or 15 euro. To help us to tack your donation, please, inform us by Email: pavlo.ardanov(et)gmail.com
1. Bank transfer - Ukrainian account in EUR, USD and GBP
2. Bank transfer - Czech account in EUR Name: Permakultura (CS), z. s. Address: Lipová 20, Brno, 60200, CZ Bank name: Fio banka, a.s. Bank aggress: V Celnici 1028/10, 117 21 Praha 1, Czech Republic Account No.: 2901176731 Account currency: EUR IBAN: CZ2420100000002901176731 SWIFT/BIC: FIOBCZPPXXX Bank code: 2010 Purpose of payment: Charitable contribution for the conference
3. Bank card LiqPay - Ukrainian card payment platform (2,75% commission; requires sms confirmation). You may need to change the limit for the internet transactions via your online banking or by calling to your bank.
Contacts and call for partners
We are looking for:
Conference updates
Want to stay informed? Follow conference news on Facebook and subscribe to the project google group (Email list; no more than 1 Email update per month).
Please, contact us:
pavlo.ardanov(et)gmail.com, +1 (530) 219-4491 - Pavlo Ardanov
Permaculture and polycultures
Permaculture designs resilient functionally assembled systems, and agriculture systems are assembled from multiple plant and animal species with special accent to perennial plants and allocation of wild and unmanaged natural sites on the property. Permacultures increase soil fertility through nitrogen fixation, decrease soil erosion, regulate water consumption, and decrease the need for tillage thereby supporting natural soil fertility.