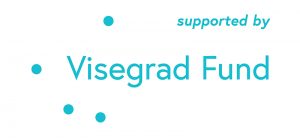 Thanks to the support from the International Visegrad Fund we are offering free participation in the conference. We can also provide board and meal for 20 delegates from Hungary, Czech Republic, Poland, Slovakia, and Ukraine, 130 euro travel grant for 13 delegates travelling from the Visegrad counties to Ukraine, and 60 EUR honorarium for 16 presenters. As grant budger don't fully cover conference organization costs we expect participants and donors to support the project by donations.
Blended conference
In-person and online presenters
In-person and online participants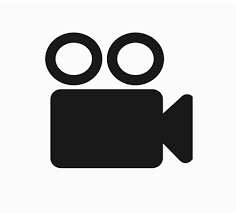 Conference materials
Best educational practices will be collected and published
All conference presentations will be recorded ann available on YouTube
Don't want to miss anything? Follow conference news on Facebook!
Please, share with your friends and colleagues!

Why it is important?
Academic education often lacks holistic analytic approach needed to analyse complex natural and social systems. Graduates come out with the set of detailed but poorly integrated knowledge lacking clear frameworks on how to apply them in practice, especially for designing sustainable systems. In agriculture transition to diversified, ecologically benign, smaller scale production systems is addressed by agroecology, diversified farming systems, and multifunctional agriculture. Agroecology is a promising alternative to industrial agriculture, with the potential to avoid the negative social and ecological consequences of input-intensive production. Permaculture - "Consciously designed landscapes which mimic the patterns and relationships found in nature, while yielding an abundance of food, fibre and energy for provision of local needs" (David Holmgren) - is one the agroecological movement, with a broad international distribution and a unique approach to system design. The permaculture design system utilizes ecological and systems-thinking principles, and spatial reasoning strategies, which are used to analyze site conditions, select practices, and integrate them with site conditions and land use goals. Philosophy of permaculture design questions the division between theory and practice or between rationality and sensibility.
Ethical principles of Earth Care, People Care and Fare Share are the cornerstones of permaculture, which together with pemaculture design principles found its broad implication is social and economic spheres. Permaculture design is a concept that aims at transforming not only agriculture, but also city planning,architecture, development, etc. In short it aims to change human habitats. It is part of a new ecological paradigm that is currently spreading in popularity from the urban gardening movement to various other alternative movements such as the slow food and transport movement, sustainable architecture, etc.
Permaculture also utilizes the number of active- and action-learning tools for interactive lifelong learning. Altogether, permaculture- and agroecology-centered academic education will not only prepare specialists equipped with knowledge and tools relevant in sustainable post-industrial society, but will also improve the quality of their lives, learn how to learn an live in harmony and peace with society and planet.
About the venue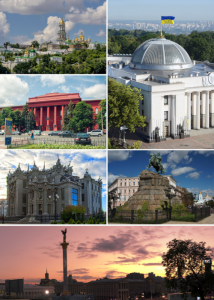 The conference is organized in the capital of Ukraine and historical city Kyiv.
Attending the conference in person is not only possibility for you to explore ancient churches, explore delicious Ukrainian cuisine and abundance of autumn fruits and vegetables (you should definitely try famous Ukrainian watermelons), rest on the beach of Dnipro river in the city center, but also visit our young urban permaculture projects.
Open International University of Human Development "Ukraine" is a classic educational institution. It means that there are many different directions and specialties including engineering, design, philology, psychology, physical rehabilitation, biotechnology, publishing, economic and management, computer science, automobile, law etc (45 specialties at this moment). Currently it develops the graduate program Apploed Ecology and Permaculture.
How to get and access for disabled
Open International University of Human Development "Ukraine" is located on Lvivska St, 23 (Kyiv, Ukraine, link to the map). Take red metro line till Zhytomyrska station. Thus is direct line from the centrals railway station which is the terminal stop of the airport shuttle if you arrived to Kyiv Boryspil International Airpor. See possible roots from Igor Sikorsky Kyiv International Airport.
All University premises are accessible and designed for disabled.
We don't recommend to travel by car, especially from abroad, as you can stuck in queue on the border (and also because the procedure of fuel reimbursement for selected delegates is more complicated). Please, whenever possible prioritize the public transport as more sustainable way of transportation. If possible use trains and buses which emits less carbon comparing to flight, and which allow you to explore the country (or countries) on your way. If travelling from abroad can easily reach train or bus Uzzhorod or Lviv - cities worth exploring which also host dynamic permaculture communities. If traveling by Ukrainian railways, please, book your ticket well in advance (tickets are released 45 and 30 days beforehand) as Ukrainian trains get booked very fast. Please, register on the web-site before booking your train ticket - this will allow you cancel your ticker easily if there will be a need. Courageous participants can also make part of all their trip by carpooling which is well developed in Ukraine and which is the perfect way to explore the country and communicate with locals.
Useful links:
Accommodation
We will book a hotel nearby to the conference venue or in the city center.
Food
Seasonal food from local products will be provided. Please, indicate your food preferences and allergies in the registration form.
Support
Since grant budget only partly covers conference organization costs, we kindly ask you to support our events. Recommended donation - 15 euro. To help us to tack your donation, please, inform us by Email: perma.ukraine@gmail.com
1. Bank transfer - Ukrainian account in EUR, USD and GBP
2. Bank transfer - Czech account in EUR
Name: Permakultura (CS), z. s.
Address: Lipová 20, Brno, 60200, CZ
Bank name: Fio banka, a.s.
Bank aggress: V Celnici 1028/10, 117 21 Praha 1, Czech Republic
Account No.: 2901176731
Account currency: EUR
IBAN: CZ2420100000002901176731
SWIFT/BIC: FIOBCZPPXXX
Bank code: 2010
Purpose of payment: Charitable contribution for the conference
3. Bank card
LiqPay - Ukrainian card payment platform (2,75% commission; requires sms confirmation). You may need to change the limit for the internet transactions via your online banking or by calling to your bank.

Contacts
pavlo.ardanov(et)gmail.com, +380969471612 - Pavlo Ardanov